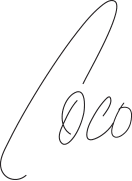 Featured Image by Smac Studio
P.S. My company Chirpyest gives you the power to earn up to 30% cash back from over 850 retailers just by shopping. Plus you can also earn cash back by sharing your favorites with friends. The Chirpyest browser plugin is completely free and makes it easy, by finding your cash back. It's super easy to use and you can earn $10 when you refer a friend. Join here!
DISCLOSURE: This post may contain affiliate links, meaning when you click the links and make a purchase, we receive a commission.